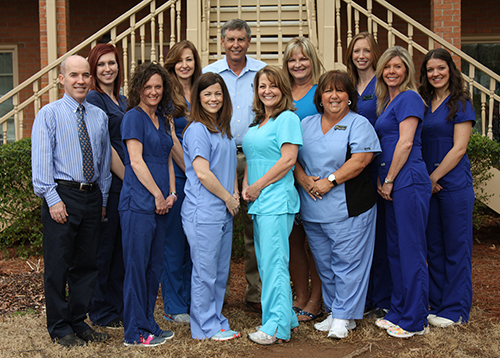 Alexa - Dental Hygienist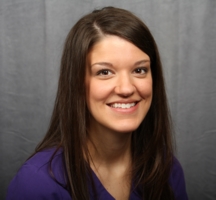 I was born and raised in Snellville. I live there with my husband Matt and my daughter Isabella. We love being outdoors and active as much as possible and spending time with family. I love my job as a dental hygienist and taking care of people every day. It has been so great to work with everyone at Gangwisch Dental Group!
Barbara - Dental Hygienist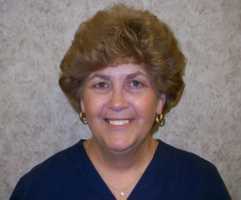 I live in Lilburn with my husband Duane. I have two daughters Courtney and Ashley. I enjoy playing tennis, quilting and going out with my Red Hat Divas, but most of all I enjoy taking care of my "grand-dog" Murphy. I have worked for Killian Hill Dental Care since 1983.
Blanca - Front Desk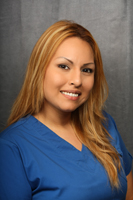 I was born in Jersey City, New Jersey, raised in Atlanta, Georgia. I am married to my wonderful husband Javier. We share together our loving daughter, Abigail born in year 2000, our sons Javier born in 2002 and Yhosgar born in 2009. I love to cook and spend quality time with my family and friends. It's a pleasure being part of Killian Hill Dental Care, working with wonderful co-workers and patients. I could definitely call Killian Hill Dental Care my second home.
Courtney - Dental Hygienist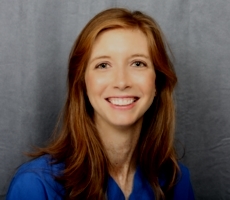 I live in Dunwoody with my husband Brandon and our dog Murphy. I have been working for Dr. Gangwisch since 1996 and I have really enjoyed it. I can't imagine working anywhere else. I graduated from Georgia Perimeter College with a Hygiene degree in 1996. I am really family oriented and love to spend time with my friends.
Danielle - Dental Assistant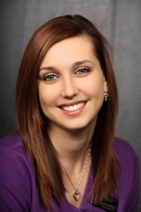 I was born and raised in Snellville and graduated from Shiloh High School in 2007. I live in Grayson with my husband Pat and daughter Bailee (born in 2012). I enjoy spending time with family and friends. I have been working at Dr G's office since February, 2013.
Donna - Dental Hygienist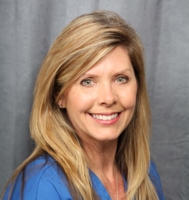 I am truly "Somebody in Snellville". I am a native of Snellville and reside there with my wonderful husband David and my two beautiful daughters, Meredith and Madison. I have been a hygienist since 1986 and have loved every day. I enjoy spending time with family and friends, going for walks in the park and traveling to new places. I have been blessed with a life full of positive, loving people.
Katie - Front Desk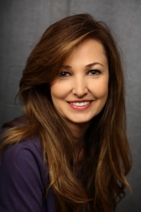 While spending the first twenty years in the Smoke Rise area raising our five amazing children, my husband John and I recently became empty-nesters. Of course, we still love spending time with the kids, especially those precious grandchildren. I'm a true "foodie" who loves to create in the kitchen. I also enjoy running, yoga and gardening. Working with the Killian Hill Dental Care has provided me with the opportunity to connect with other community members while surrounded by caring and professional co-workers. Each day we strive to provide friendly and exceptional service to each and every patient. The reward for me is to witness the end result: a fabulous smile!
Kelsey - Head Dental Assistant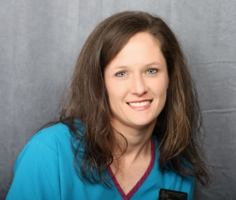 I live in Lawrenceville with my husband Ryan. We have three sons, Parker (born in 1997), Jack (born in 2000), and Aaron (born in 2004). I enjoy reading and you can always find me at the park watching my sons play baseball. I've enjoyed working here since April 1993.
Roxann - Dental Assistant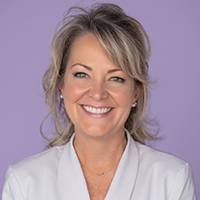 I've been working at Killian Hill Dental Care since November 2007. I have four amazing children, Ashley (born 1986), Andrew (born 1988), Sean (born 1992), and Jessi (born 2002). I enjoy spending time with my children and all of their activities. Working here is a pleasure; the staff and the patients are wonderful.
Violet - Business Manager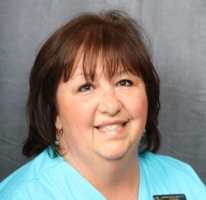 I live in Snellville with my wonderful husband Ken. We have three children, Jennifer (born in 1982), Melissa (born in 1984) and Kenny (born in 1988). I was born in Santiago, Chile. I lived in Connecticut for 29 years before moving to Georgia in 1991. I speak Spanish fluently; love to watch football, Georgia Bulldogs and New York Giants are my favorite. In my spare time I enjoy cross-stitching, decorating, skiing and being a mom! I've been fortunate to work here since May 2000.